Batan: Program PLTN Didukung Komunitas Nuklir Global
The WNA Supports Indonesia to Develop Nuclear Power Plants
Reporter : Gusmiati Waris
Editor : Cahyani Harzi
Translator : Dhelia Gani

PUBLISHED: Kamis, 08 Februari 2018 , 21:29:00 WIB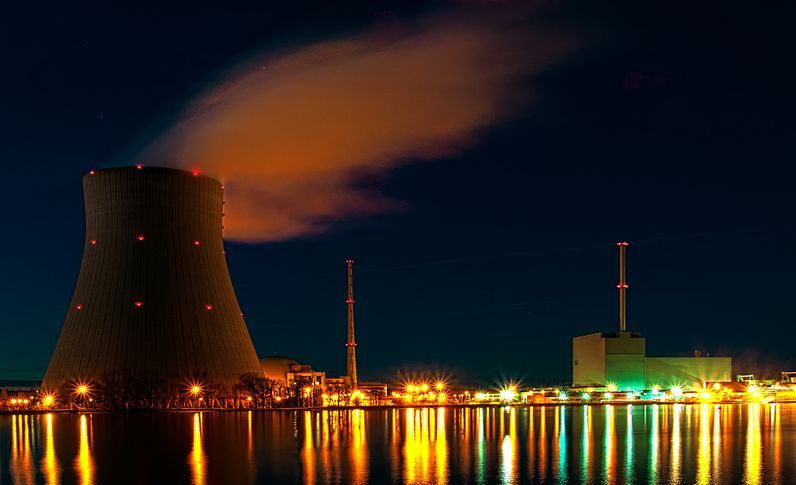 Foto: istimewa
Jakarta (B2B) - Badan Tenaga Nuklir Nasional (Batan) mengharapkan seminar World Nuclear Spotlight di Jakarta, Rabu (7/2), yang didukung oleh World Nuclear Association (WNA) yang mempertemukan para petinggi komunitas nuklir global dengan anggota DPR RI, perwakilan pemerintah, pimpinan BUMN, lembaga penelitian, lembaga swadaya masyarakat (LSM), industri nasional dan akademisi untuk mendukung pengembangan pembangkit listrik tenaga nuklir (PLTN) di Indonesia.

"Dalam seminar, WNA menguraikan tentang success story pengembangan PLTN di banyak negara termasuk Uni Emirat Arab yang telah memiliki PLTN pertama," kata Kepala Batan, Djarot Sulistio Wisnubroto kepada pers di Jakarta.

Menurutnya, WNA merupakan organisasi internasional yang sebagian anggotanya adalah pelaku industri nuklir, dan Batan sebagai anggotanya dapat mengakses banyak informasi, untuk mendukung pengembangan PLTN setelah Batan melakukan MoU dengan PLN pada 2013 untuk membangun small-modular reactor komersial mengacu pada kondisi geografis Indonesia yang merupakan negara kepulauan.

Rencana pembangunan PLTN di Indonesia telah dimulai sejak lama untuk pemilihan lokasi, penyiapan SDM, perhitungan keekonomian hingga evaluasi infrastruktur. Dari studi tersebut, dua lokasi di Pulau Bangka telah dinyatakan layak dan studi kelayakan termutakhir, tapak Bangka menjadi tapak yang paling siap sebagai lokasi pembangunan PLTN.

"Batan sebagai lembaga yang berwenang menggagas pengembangan PLTN mini nonkomersial atau dikenal sebagai reaktor daya eksperimental disingkat RDE, yang diharapkan menjadi jembatan menguasai teknologi energi nuklir di Indonesia," kata Djarot.
Jakarta (B2B) - The Indonesian Nuclear Energy Agency or Batan expects the World Nuclear Spotlight seminar here on Wednesday (February 7), supported by the World Nuclear Association (WNA) attended by leaders of global nuclear community with MPs, government representatives, BUMN leaders, research institutes, non-governmental organizations, national industries and academia to support the development of nuclear power plants or PLTN in Indonesia.

"In the seminar, WNA describes the success story of PLTN in many countries including in United Arab Emirates," Chief of of Batan, Djarot Sulistio Wisnubroto told the press here.

According to him, WNA is an international organization, and Batan as a member got the privilege to encourage the development of PLTN in Indonesia, especially after Batan signed MoU with PLN in 2013 for small-modular commercial reactors referring to Indonesia´s geographical archipelago.

The PLTN development plan in Indonesia begins by finding location, readiness of human resources, economic calculation and evaluation of infrastructure. From the assessment, two sites in Bangka Island have been declared feasible and became the most prepared site as the first of PLTN in Indonesia.

"Batan as the authorized institution initiated development of mini PLTN as an experimental power plant," he said.