Pilkada Banjarbaru, Aditya Pilih Mundur Dalih Pandemi di Kalsel
Aditya Mufti Ariffin Candidate for Mayor of Banjarbaru Chose to Resign
Reporter : Kevin Cesario
Editor : Cahyani Harzi
Translator : Dhelia Gani

PUBLISHED: Selasa, 16 Juni 2020 , 11:21:00 WIB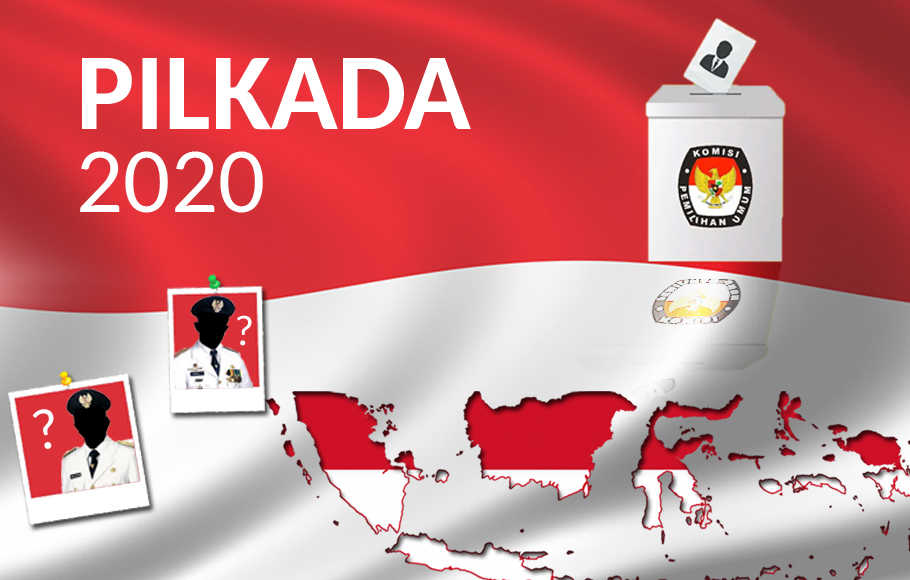 PERUBAHAN PKPU: Pemerintah RI mengesahkan Peraturan Komisi Pemilihan Umum [PKPU] Nomor 5/2020. PKPU tersebut tentang Perubahan Ketiga Atas PKPU No 15/2019 [Ilustrasi: istimewa]
Banjarbaru, Kalsel [B2B] - Peta politik Banjarbaru, Kalsel berubah drastis menjelang pemilihan kepala daerah [Pilkada]. Aditya Mufti Ariffin, kandidat 'bakal calon wali kota' memilih mundur dari konstestasi apabila Pilkada Banjarbaru tetap berlangsung 9 Desember 2020, sebagaimana PKPU No 5/2020 yang disahkan pada Jumat [12/6].
Aditya mengatakan Pilkada di tengah pandemi Covid-19 tidak efektif, karena para kandidat tidak maksimal menyampaikan visi dan misi kepada calon pemilih. Kendala lain adalah edukasi utama penyelenggaraan Pilkada seperti pembekalan atau pelatihan saksi tempat pemungutan suara [TPS].
"Banyak orang terkena PHK, perusahaan tutup, pendapatan masyarakat berkurang, seharusnya itu yang diutamakan. Bukan memaksakan Pilkada di tengah pandemi Corona," kata Aditya MA, Ketua DPW Partai Persatuan Pembangunan [PPP] Kalimantan Selatan.
Menurutnya, memilih mundur dari Pilkada Banjarbaru karena tanggung jawab moral kepada masyarakat. "Kami tidak in gin mengorb ankan jiwa tim sukses dan relawan serta masyarakat hanya karena Pilkada."
Dia juga menyoroti faktor anggaran, juga akan sangat membebani karena harus menambahkan biaya alat pelindung diri [APD] dan Protokol Covid-19. Tentunya lebih bijak apabila anggaran yang sangat besar itu difokuskan dahulu pada penanganan wabah Corona dan membantu warga yang terdampak.
Sebagaimana diketahui, Pemerintah RI mengesahkan Peraturan Komisi Pemilihan Umum [PKPU] Nomor 5/2020. PKPU tersebut tentang Perubahan Ketiga Atas PKPU No 15/2019 tentang Tahapan, Program dan Jadwal Penyelenggaraan Pemilihan Gubernur dan Wakil Gubernur, Bupati dan Wakil Bupati, Dan/Atau Walikota dan Wakil Walikota Tahun 2020. Pemerintah dalam PKPU tersebut, memutuskan Pilkada Serentak 2020 dilaksanakan pada 9 Desember 2020.
Sejak diundangkan pada Jumat [12/6], PKPU No 5/2020 mendapat banyak penolakan baik dari para pakar, termasuk dari Dewan Perwakilan Daerah [DPD]. Sejumlah kandidat bakal calon yang akan berkompetisi pun ikut menolak. [Mpi]
Banjarbaru of South Borneo [B2B] - Banjarbaru city politics in the South Borneo province suddenly changed after one of the candidates for mayor of Banjarbaru resigned Aditya Mufti Ariffin candidate from the United Development Party (PPP) chose to resign from the contestation if the regional head general election continues on 9 December 2020 as decided by Jakarta through the government regulation [PKPU] No. 5 of 2020.