Bupati Sumba Timur Nilai Anggaran Tambahan Pilkada 2020 Ditanggung Pusat
Indonesian Regional Elections in the Midst the Covid-19 Pandemic
Reporter : Wisnu Raharja
Editor : M. Achsan Atjo
Translator : Dhelia Gani

PUBLISHED: Selasa, 16 Juni 2020 , 17:15:00 WIB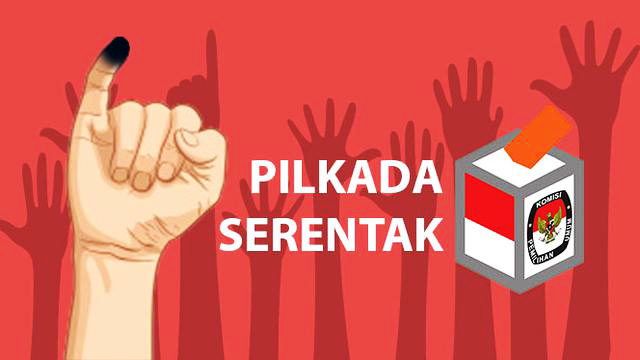 PROTOKOL KESEHATAN: Sumba Timur juga akan menyelenggarakan Pilkada dan telah mengalokasikan anggaran pada 2019 untuk penyelenggaraan, pengawasan maupun untuk kepentingan pengamanan pilkada [Ilustrasi: istimewa]
Sumba Timur, NTT [B2B] - Kabupaten Sumba Timur mengharapkan anggaran tambahan dari pemerintah pusat, untuk mendukung pemerintah kabupaten [Pemkab] melaksanakan Pemilihan Kepala Daerah [Pilkada] karena sebagian besar anggaran Pemkab dialokasikan untuk penanganan pandemi Covid-19.
Hal itu dikemukakan Bupati Sumba Timur, Gidion Mbiliyora dan Ketua Komisi Pemilihan Umum Provinsi Nusa Tenggara Timur [KPU NTT] Thomas Dohu, yang menilai perlunya anggaran tambahan untuk membiayai kelanjutan tahapan Pilkada Serentak 2020, karena terdapat item belanja yang harus diakomodir seperti belanja alat pelindung diri [APD] untuk petugas lapangan.
"Sebaiknya pemerintah pusat saja yang tanggung karena daerah sudah tidak berdaya lagi. Semua anggaran sudah terkuras untuk penanganan Covid-19," kata Gidion Mbilyora di Waingapu, ibukota Sumba Timur, belum lama ini.
Menurutnya, Sumba Timur juga akan menyelenggarakan Pilkada dan telah mengalokasikan anggaran pada 2019 untuk penyelenggaraan, pengawasan maupun untuk kepentingan pengamanan pilkada. Anggaran telah ditentukan dalam naskah perjanjian hibah daerah [NPHD] tertanggal 1 Oktober 2019 sebesar Rp29,7 miliar.
"Jadi, kalau sekarang harus ada tambahan anggaran, daerah sudah tidak sanggup karena hampir seluruh anggaran di daerah telah dialokasikan untuk kepentingan penanganan Covid-19," ungkap Gidion.
Ketua KPU Provinsi NTT, Thomas Dohu mengatakan karena pelaksanaan tahapan ini masih dalam pandemi Covid-19, maka KPU memerlukan tambahan anggaran untuk belanja kelengkapan APD, untuk petugas dan belanja lain yang diperlukan sesuai Protokol Kesehatan.
Dia menegaskan telah mendorong seluruh kabupaten yang menyelenggarakan Pilkada Serentak 2020 untuk mengajukan usulan tambahan anggaran, sembari menunggu kebijakan KPU Pusat.
"Saat ini usulan anggaran sedang dibuat oleh masing-masing daerah, dan kepastiannya masih menunggu kebijakan KPU Pusat, baik itu norma, jenis kebutuhan, jumlah dan standar harganya," kata Thomas Dohu. [Sinuw]
East Sumba of East Nusa Tenggara [B2B] - Indonesia's East Sumba Regency expects additional budget from the central government, to support the district government in holding regional head elections, because most of the district government budget is allocated for handling the Covid-19 pandemic, according to Regent Gidion Mbiliyora.