38 Mantan Koruptor Indonesia Masuk Daftar Caleg jadi Sorotan Internasional
Dozens of ex-graft Convicts to Run in Indonesia Elections
Editor : Ismail Gani
Translator : Novita Cahyadi

PUBLISHED: Minggu, 23 September 2018 , 13:11:00 WIB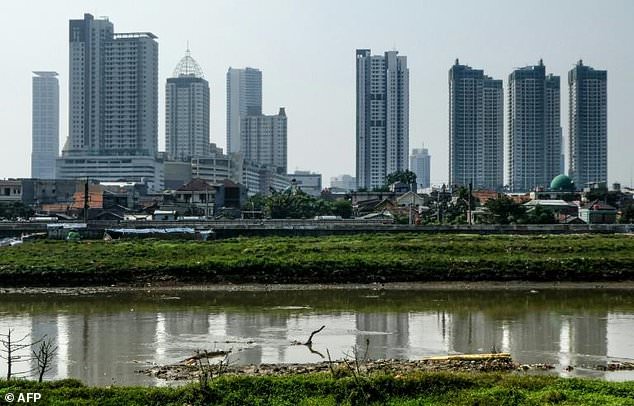 Foto: AFP/MailOnline
38 MANTAN koruptor yang telah menjalani hukuman penjara karena korupsi kembali ditetapkan oleh Komisi Pemilihan Umum (KPU) pada Jumat, meski ditentang banyak pihak dan kini menjadi sorotan media asing.
Para mantan narapidana koruptor itu termasuk di antara lebih dari 8.000 orang yang bersaing untuk meraih kursi di DPR dan DPRD tingkat provinsi/kabupaten/kota dengan 186 juta pemilih terdaftar yang memenuhi syarat untuk memberikan suara pada Pemilu 17 April 2019.
Kampanye Pemilu dimulai hari ini, Minggu (23/9).
Kantor berita internasional AFP menyebut Indonesia sebagai negara yang tengah memerangi korupsi di semua lapisan masyarakat dan parlemen secara umum dipandang sebagai lembaga terkorup.
Kendati begitu, Mahkamah Agung pekan lalu memutuskan bahwa 38 orang yang sebelumnya dihukum karena korupsi dapat kembali mencalonkan diri sebagai Caleg, meskipun memiliki catatan kriminal.
Keputusan MA dibuat setelah KPU mencoba untuk membendung langkah para koruptor itu mencalonkan diri kembali sebagai Caleg.
"Kami sebenarnya menentang ini, tetapi karena Mahkamah Agung memberi mereka lampu hijau untuk tetap mencalonkan diri, tidak ada yang bisa kami lakukan," kata Ketua Komisi Pemilihan Umum Arief Budiman kepada AFP, Jumat.
Pemilih harus mengetahui rincian catatan kriminal Caleg sehingga mereka dapat membuat keputusan sebelum menentukan pilihan suara, kata Titi Anggraini, direktur eksekutif kelompok pro-demokrasi Perludem.
"Komisi pemilu harus transparan - unggah riwayat kehidupan kandidat di situs web mereka sehingga semua orang tahu. Tapi sejauh ini mereka belum melakukan ini," katanya.
Pada Juli, Tommy Suharto, putra bungsu dari mantan Presiden Soeharto, mengatakan bahwa dia berencana untuk mencalonkan diri untuk duduk di parlemen, meskipun telah dihukum pada 2002 karena memerintahkan pembunuhan seorang hakim Mahkamah Agung yang menghukumnya karena korupsi.
Dan mantan pembicara parlemen Setya Novanto dipenjara tahun ini karena terlibat korupsi KTP elektronik seperti dikutip AFP yang dilansir MailOnline.
DOZENS of Indonesians who served jail time for corruption are set to run for public office, the country´s electoral agency said Friday, as the world´s largest Muslim-majority nation kicks off campaigning at the weekend.
The ex-convicts are among more than 8,000 people vying for seats in parliament and regional councils with 186 million registered voters eligible to cast a ballot in national polls on April 17.
Election campaigning starts Sunday.
Indonesia is riddled with corruption at all levels of society and its House of Representatives is widely viewed as one of its most graft-riddled institutions.
However, the Supreme Court ruled last week that 38 people previously convicted of graft could run for office, despite their criminal records.
The decision came after Indonesia´s electoral agency tried to block their eligibility.
"We were actually against this, but since the Supreme Court gave them the green light to run, there´s nothing we can do," General Elections Commission head Arief Budiman told AFP on Friday.
Voters must have access to details of candidates´ criminal records so they can make an informed decision, said Titi Anggraini, executive director of pro-democracy group Perludem.
"The election commission should be transparent -- upload the candidate´s life history on their website so everybody knows. But so far they haven´t done this," she said.
In July, Tommy Suharto, the youngest son of late Indonesian dictator Suharto, said that he planned to run for a seat in parliament, despite being convicted in 2002 of ordering the assassination of a Supreme Court judge who convicted him of corruption.
And ex-parliamentary speaker Setya Novanto was jailed this year for taking millions of dollars in kickbacks and bribes.